INTRODUCTION
With our young and energetic design professionals, supported and trained by German technologists we have made major changes in our new model "Motex 15000 Uniflo" & "SprintOn Uniflo" which helps in increasing productivity, decreasing energy cost, reducing maintenance, easy monitoring etc.
Improved Fan-house and Nozzle design provides up to 15% higher productivity
We have made changes in Fan-house and Nozzle design to reduce concurrent losses in the system. By doing the same we have achieved up to 15% higher drying efficiency without increasing power consumption.
This design is patented with the name of "Uniflo". We got patent approval from various countries like Europe, Turkey, South Korea and China etc.
Improved Padder Design and Rubber Coating result in up to 10% better squeezing efficiency
We have developed completely new padder to increase its performance. Major highlights of this development are :
12 ton pressure in place of 8 ton pressure in old padder; squeezing efficiency increased
Triflex Rubber Coating; increase in squeezing efficiency
Lowered & Tilted trough in place of Lifted & Lowered trough in old padder; easy cleaning & drainage and saving in chemical due to lesser trough size
Curved Bar Expander can be adjusted from outside in running machine
Easy setting & monitoring of trough level and squeezing pressure
3D view of padder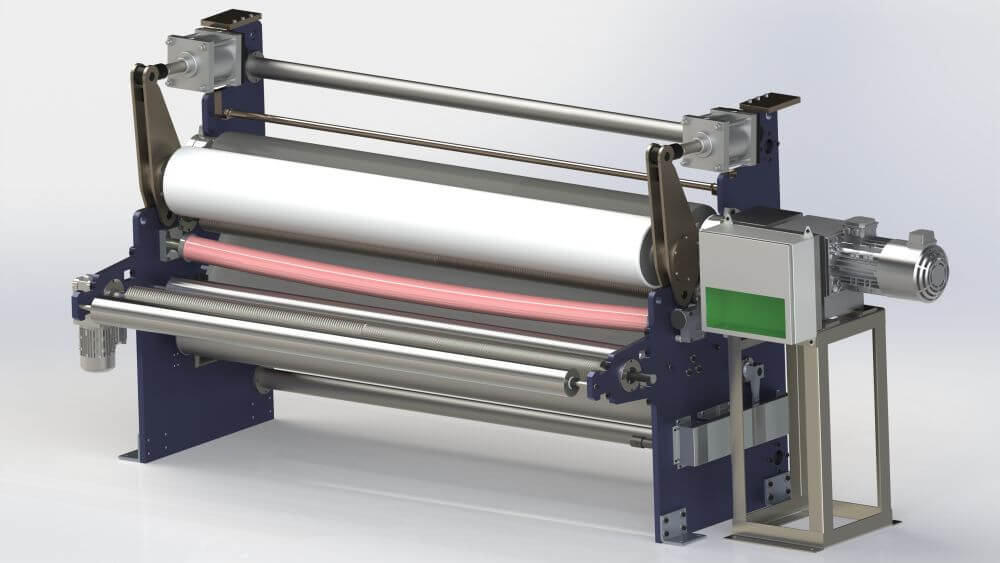 Improved Insulation reduced heat losses considerably

We have worked on different varieties of insulation material and its density and found out best combination which helped in reducing radiation losses.
Improved GUI (Graphic User Interface) leads to ease of operation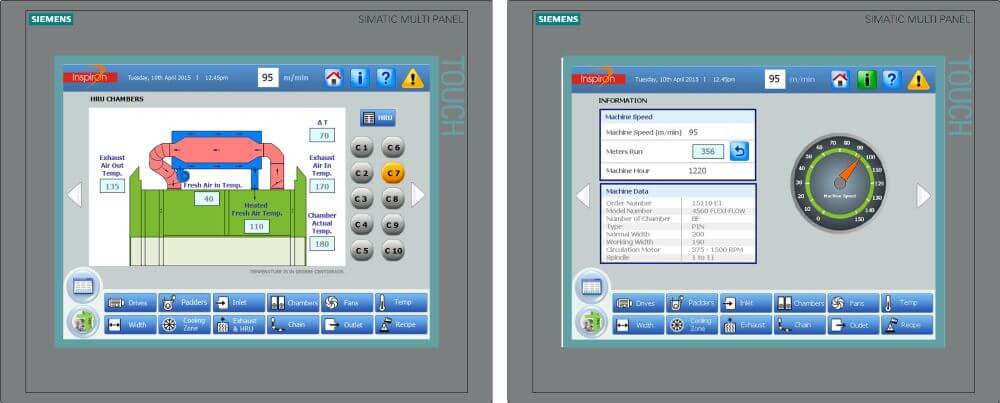 We have designed new GUI (Graphic User Interface) with following features,
Ease of navigation from one functional zone to another
Easy access to Operation Manual, Maintenance Manual, Spare-parts Manual and Electrical Drawings
In case of emergency, machine can be operated from any touch screen (HMI)
Beltless Pinning System leads to lesser maintenance and ease of operation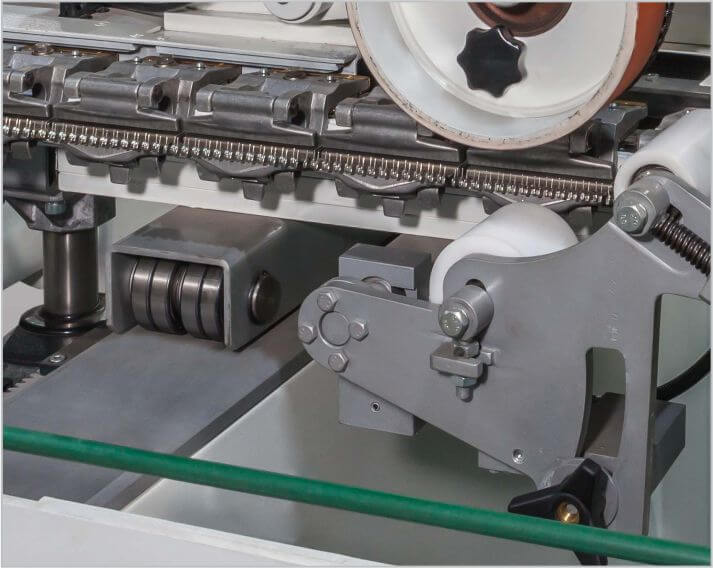 In place of Pinning System with Belt, we have designed Beltless Pinning System which helped in,
Belt (consumable) eliminated
Lesser Maintenance
Easy Setting
Better Pinning
Remote Access Facility (Industry 4.0) helps in providing online service support
We can provide Remote Access Facility as option which helps in providing online service support which leads to faster and cheaper solution to customers.
Tablet Monitoring (Industry 4.0) helps in monitoring of the machine from distant location

We can replicate the Main HMI in any device like Tablet / Cell Phone hence monitoring of the machine from distant location is now possible.
Tablet Monitoring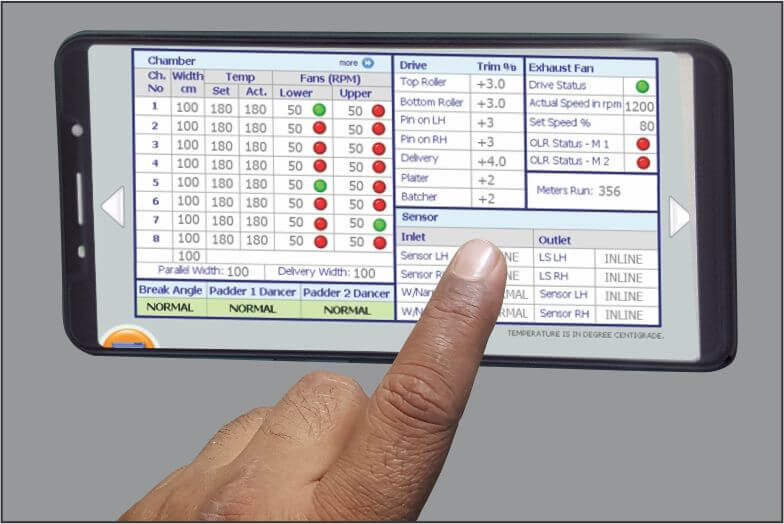 SCADA / IoT System (Industry 4.0) helps in capturing real time data and efficient plant operation

With help of SCADA / IoT System real time data capturing is possible. These Data can be used for Effective Monitoring and Root Cause Analysis (in case of complaints)
SCADA screen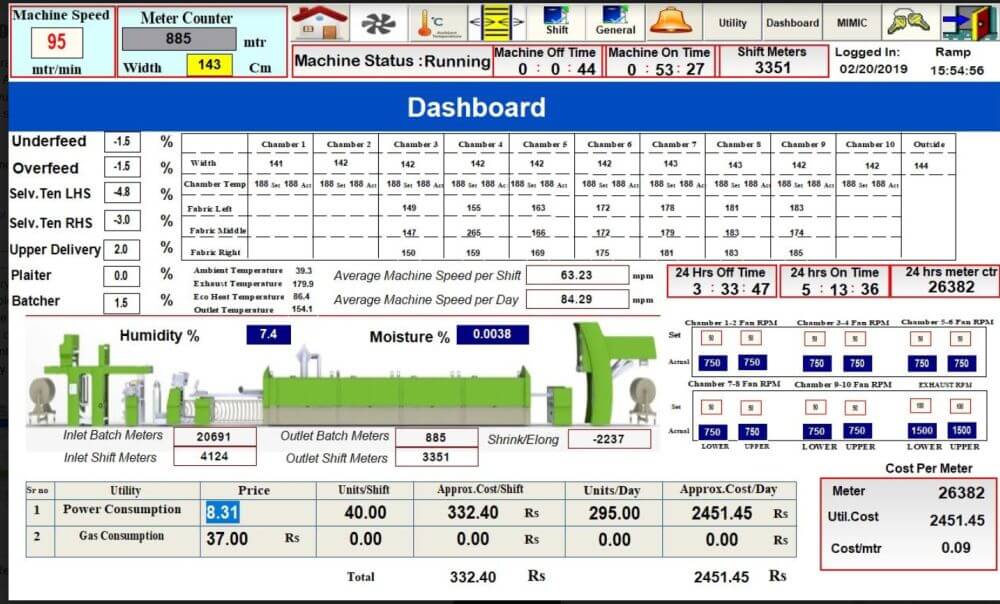 Process Control System (Industry 4.0) for Process Automation
As an option we can supply process control sensors like Residual Moisture, Exhaust Moisture and Pyrometers for Dwell Time Control etc.
These types of sensors are used for Process Automation and to achieve consistent quality.
Sensors