INTRODUCTION
Complete System Solutions Under One Roof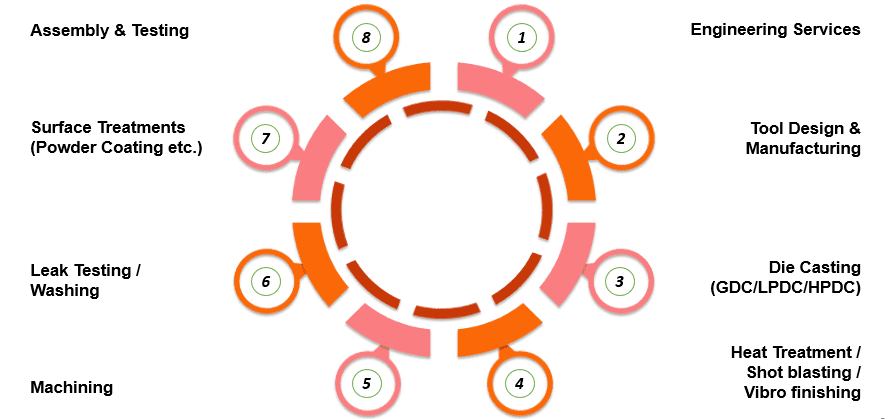 At InspirOn, we strive to provide complete solutions from "Concept-to-Calibration" to our customers, which include:
Enhanced support for designing Aluminium Die Castings
In-house Tool Design & Tool Manufacturing for Die Casting
Complete castings process evaluation through Metal Flow Simulation Software "QuikCAST"
Gravity / Low Pressure / High Pressure Die Casting of Aluminium alloys under one roof
CNC Machining Centres (HMC, VMC & TMC) for precision machining of components within stringent tolerances
Engineering assemblies & dedicated measuring facilities including CMM of Carl Zeiss
Helium Leak Testing
Various surface treatments e.g. Powder Coating, Anodizing, Silver Plating etc.
In year 2020, IEPL built its state-of-the-art casting manufacturing facility at a new location (Unit-2), having a provision for space for future expansion. This green field facility is designed on lean manufacturing principles and setup with the addition of new machines for casting manufacturing and subsequent processes with modern technology & automation.